Furnaces
Oil furnaces provide homeowners with many options for increased comfort.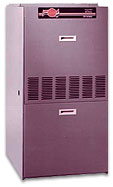 Modern oil furnaces range in efficiency from 81 percent to 95 percent. Some of the innovations found in today's oil furnaces include:
Low-mass combustion chambers and sophisticated heat exchangers, which together improve heat transfer
Solid-state or microprocessor-based controls, which result in more reliable operation
High-pressure flame retention burners, which result in clean, efficient comfort
Note: These technological advances also apply to modern Oilheat boilers.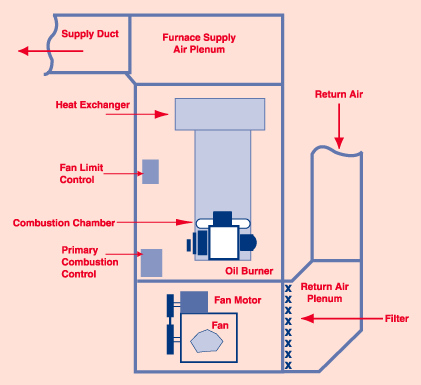 Furnaces Are Not Just About Heat
Oil furnaces provide homeowners with many options for increased comfort. In addition to heat, the ductwork that connects with the furnace can deliver other kinds of conditioned air. For example, you can use the same ductwork to:
Stay cool with a central air system
Eliminate dry air by attaching a whole-house humidifier
Filter out household dust and pollen that can cause allergic reactions by adding an air cleaner