Community
The Oilheat industry is always ready to give back to the community.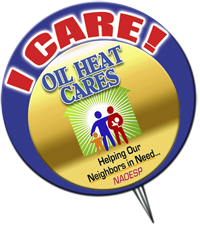 From this concept a not-for-profit charitable organization was born - Oil Heat Cares.
For eight years, Oil Heat Cares has been giving back – with the combined effort of the members of the National Association of Oil and Energy Service Professionals (OESP), generous donations or discounts on new equipment from manufacturers, and the support of individual dealers who donate their time and their teams to make a real difference in the lives of the people they help. Oil Heat Cares is a Not-for-Profit Foundation that assists needy persons and organizations with the replacement of their oil heating appliances. Funds are raised to purchase heating equipment and OESP (The National Association of Oil and Energy Service Professionals) Chapters, Members and other Oil Heat partners identify those within their neighborhoods that need a temporary helping hand and install the heating equipment at no cost to the homeowner. Oil Heat Cares is dedicated to providing the warmth and security that everyone deserves.
The greater the need, the greater the response – and Oil Heat Cares has turned out for veterans, families with seriously ill children, the elderly, homeowners devastated after Hurricane Sandy, and even working families struggling to make ends meet.
Sharing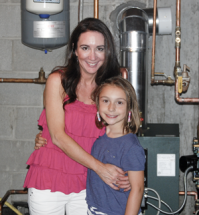 Sometimes the projects authorized by Oil Heat Cares are identified by other service and charity organizations. In many cases, however, the home in need belongs to our customer, and the problem is identified by a service technician who brings it to the attention of the Oil Heat Cares board for approval. Once authorized, Oil Heat Cares contacts manufacturers to purchase the equipment (if it isn't donated first), and then arranges the installation – all at no cost to the homeowner. Technicians, and often students from local technical schools, volunteer their time to make a real difference in someone's life.

And Caring
The annual Care to Ride is the group's main fundraiser. Our members ride motorcycles and bicycles, run or walk to raise money to support our mission. Individuals can participate for a minimum pledge of $100, and teams can enter for a minimum $600 pledge.
To learn more about Oil Heat Cares, click here.